Valley Cars and Classics is conveniently situated 2 miles from Junc 14, M4. We have a combination of over 50 years of retailing to the public.A passion for classic cars has been turned into a business and we like to think we offer a warm and friendly environment which hopefully makes your next purchase a very simple process. We also have a facility in Somerset which can be used if you are based in the West Country.Our stock will vary dependant on availability and we also offer a sale or return facility.If you have something to sell please give us a call.The kettle is always on and we are available 7 days a week by appointment only.The map is a guide as to where we are in the country but its not our exact location. Please call us to make an appointment and get full directions.
Recent Customer feedback
I recently took delivery of my Jaguar XJ8 Executive after placing my order back in May to secure the car with a deposit. Having been in the Motor Trade for 30 years with different Dealerships I had taken the decision to get my own car and this car came up on eBay a Japanese Import with only 38000 miles on the clock and in superb condition
At first I was a little dubious as the website was nice but there was no feedback from  other customers for me to gauge Customer Satisfaction.
After speaking with David he explained everything to me in Great detail about the car and Japanese imports the car had not seen any salt or bad weather with it not been in the UK so underneath was just as if it had just left the factory.
David was very patient and even registered the car in my name as first owner the same week I placed my deposit. The V5 came through from DVLA the following week just as promised. He serviced the car and prepared it to a very high standard and even included 6 months tax and 12 months MOT in some respects it was better service than a main dealer. He delivered the car for me on his trailer so as not to put more mileage on the car.
Anyone looking for a Classic Car and first class service you are at the right place because everything from start to finish was amazing
Kind regards
Simon Horsfield
Hi David
I wanted to say thank you for such a straightforward and helpful sales experience. It was incredibly easy and professional doing business with you. No sales pressure and very responsive to all my questions.
We're delighted with the Range Rover and it's a real pleasure to drive.
I would happily recommend Valley Cars and Classics as the best car purchase I've done.
Thanks again.
Ed
David at valley cars and classics is a pleasure to deal with ,he keeps you informed every step of the process and the cars are just superb. He is very keen on the cars he sells and rightly so a real gent .You don't come across a company and an owner like this that often 1st class .
Mr A Rennison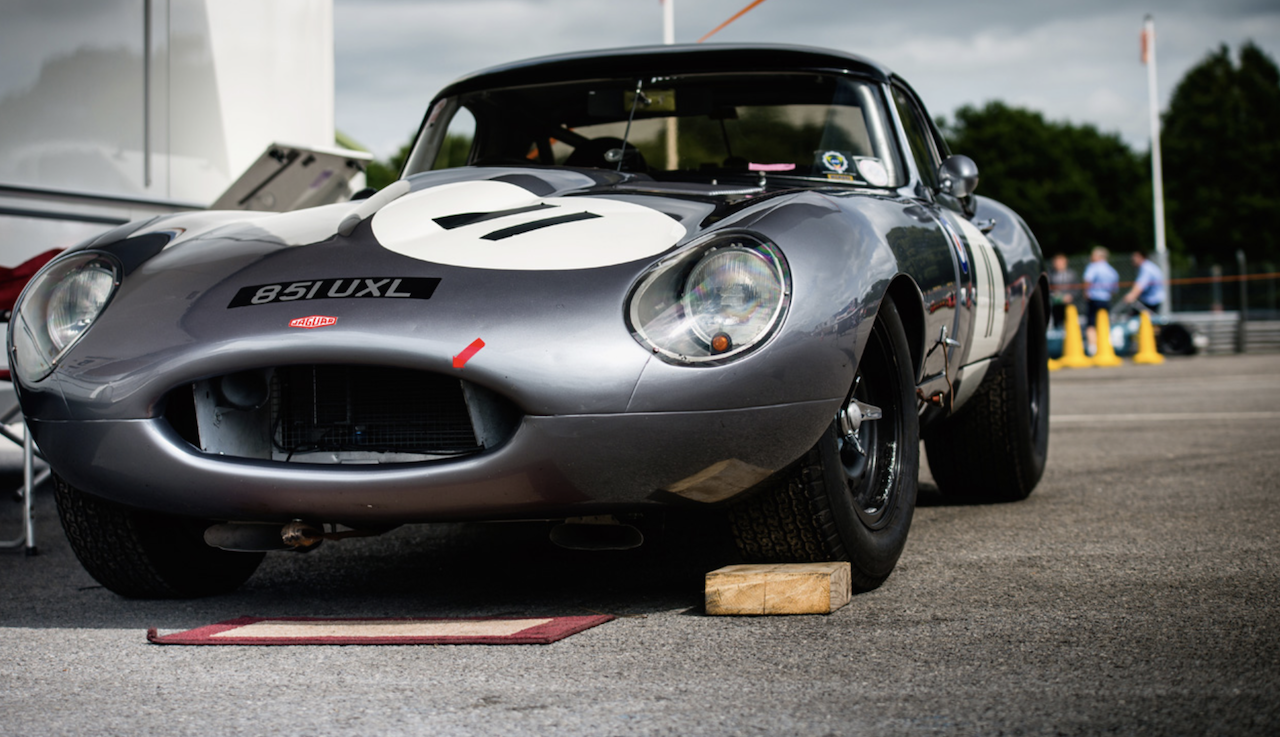 I have on behalf of myself and family over the summer of 2018
taken delivery of three BMW Z3s from David Morris of Valley Cars
and Classics(Hungerford) all being low milage high grade Japanese
Imports.They were all purchased  unseen or tried, purely judged on photos taken by David or his agent in Japan posted on his website
and of course his own description.The cars  delivered by David to
me were all in outstanding condition,exceeding my expectations
and the whole process of purchase including the progress of
shipment was seemless,and information was always accurate
If David describes a car as "Stunning" or "Fabulous" it's probably an understatement!- eighteen year-old cars look as new underneath-
-zero rust – not usually  found in the UK.
Happy Customer in Devon.
The idea of importing a car has always been too hard and complicated. David has a vast amount of experience in sourcing quality cars from Japan and importing them to the U.K. His service comes with exceptional customer service; he really is a pleasure to do business with.
If you want a high quality car, with no rust and low mileage give David a call. You can have peace of mind and confidence that you are dealing with someone who offers a professional service that will work with you to get the car you want. David offers a truly excellent service, which I highly recommend.
Hi David,
I've had my Alfa Romeo 156 SW 24v a few days now and love it. I've shown it off to friends and neighbours and nobody will believe it's a 17 year old car, the condition is frankly astonishing.  I know it's a cliché but it genuinely looks and drives like a new car.
I've owned 13 Alfas before this one and I've loved (nearly) all of them,  but I can honestly say this is the nicest one I've had, and by some margin. Thank you very much!
Paul Heeney – West Wycombe
I wanted to write a few words to express our sincere gratitude for your help buying our Jeep Wrangler from Japan! 
From our initial telephone conversation you set about researching and sending vehicles through all of which were close to what we were looking for. You explained your processes very clearly and it was great being on that journey with you.
To anyone looking for a used car I highly recommend Valley Cars & Classics – we are delighted with the result you achieved and couldn't be happier.
Dear David, sorry for the late reply, but I have been too busy to think since I picked up the Volvo.
But anyway thanks for following up with me. 
Well the quality of the car is superb there is no doubt about and it was a pleasure to deal with you as like myself you are old school in the way you conduct your business.
Your cars are probably the best for sale as you buy,prepare and sell to the highest standards and i would certainly buy again from Valley Cars and Classics again in a heartbeat.
"A friend and l just bought an Alfa 156 from Valley. It is in outstanding condition for the year, exactly as described, and the extra items promised were included. Normally, once a transaction is completed and the money paid, dealers lose all interest in the customer. David doesn't".
Hi David,
I hope the journey back went smoothly.
Thank you ever so much for delivering the car and also transferring it into my name.
Both John and I enjoyed meeting you and appreciate your great customer service.
I've zoomed around a little this afternoon, with enormous satisfaction. I am truly delighted with my new car 😁!
Now we know you re future  purchases 👍.
Many thanks again,
Serena
Evening David
Thank you for making the purchase of the XC60 such a smooth process. 
From my initial enquiry to delivery your  communication and attention to detail has been first rate.
I have absolutely no hesitation in recommending Valleycarsandclassics to anyone considering purchasing a Japanese import – the condition inside and out (and underneath!) along with great customer service is outstanding.
Best regards
Steve Poskitt
David , many thanks for the superb 850R it was an absolute pleasure to do business with you . Well worth the trek down from Bradford to pick up the Swedish flyer…she's everything I wanted mate and so much better than the others I'd seen up and down the country . Best regards Ian
'Having made an enquiry for a Japanese import BMW 530i Tourer from Valley Cars and Classics, I cannot state highly enough the professional and friendly service I received from David and his team. Although the car was still en-route to the UK, I believed and trusted David that the car would be a true 4.5 point car and placed a deposit accordingly. I am now the owner of this car which really is virtually indistinguishable from new, everything that David had advised, with my expectations being well and truly exceeded!
Should I ever need to buy another car – VCAS will be my only destination!'
David, all of this is true and sincere – thank you so much.
All the best
David Plews
I had sent my Alfa 156 sport wagon to the great breaker in the sky an was, sadly, wondering what to replace it with, when there the advert was, a RED 156 sport wagon. Arranged to go and look at it, fell in love.
   David was so helpful. A deal was struck and hands shaken. Then, un-asked, David said he would change the cam belt, water pump, other belts and the rear dampers. I was truly impressed. When I banged my head on the rear hatch, he offered to change the struts too.
  The following week we came to pick up the car. Everything done and beautifully presented. The whole experience could not have been better. David looks after his clients better than I've ever come across.
     I would recommend Valley Car and Classics to anyone, and have done already to many people.
     Thank you so much for a stress free experience.
       Best regards,
            Peter.
"David came highly recommended from a mutual acquaintance and did not disappoint.
He was able to find a perfect example car based on my requirements, zero rust despite the car being 21 years old, a near perfect exterior and an interior that was maintained better than most modern cars.
All in all, a faultless experience and would certainly recommend David to anyone looking to import a car from a reputable individual."
We've recently purchased our second car from Valley Cars and Classics, and yet again they have exceeded our expectations. The car is immaculate, we can't fault a single thing… chuffed to bits!
Customer service was excellent, we were kept informed of progress every step of the way, while we waited in anticipation for the car to arrive from Japan.
We have had a number of lovely comments about the condition of the car, and have highly recommended Valley Cars and Classics to friends and family.
It's really hard to find a genuine car dealer these days, and as a returning customer, I can safely say I don't plan to buy anymore imports from anywhere else.
Thank you Valley Cars and Classics!
"It can be a daunting prospect buying an older vehicle, especially if unseen, but I have now purchased my third car from Valley Cars and Classics and the process is always very professional and accommodating, with David keeping me updated at all times with shipping times and then progress once the cars have arrived in the UK. I have found the cars I have purchased to always be exactly as described and checked over with any servicing or minor things that may need doing, always done, before the point of handover. Thanks again!"
Excellent service!
David has supplied us with a truely immaculate BMW 525i which is 21 years old and has only 45,000 miles on the clock.
Absolutely no rust anywhere, with superb body and paintwork.
As the car was imported from Japan, and due to their very high standards for road worthiness, the condition of the car is truly exceptional for the age.
We did encounter a slight issue with the automatic gearbox after we bought the car, Which David and his Mechanic diagnosed.
This was shown to be due to the transmission fluid deteriorating due to age and having very little use for an extended period of time.
However, David being a gentleman. Agreed to change the transmission fluid and replace the filter free of charge!
I am happy to say that the car drives as though it was a brand new and been preserved in a Museum for the past two decades.
I would highly recommend Valley Cars and Classics to anybody.
Needless to say, If I were to be interested in buying another modern classis car in the near future.
Valley Cars and Classics would be my first choice.