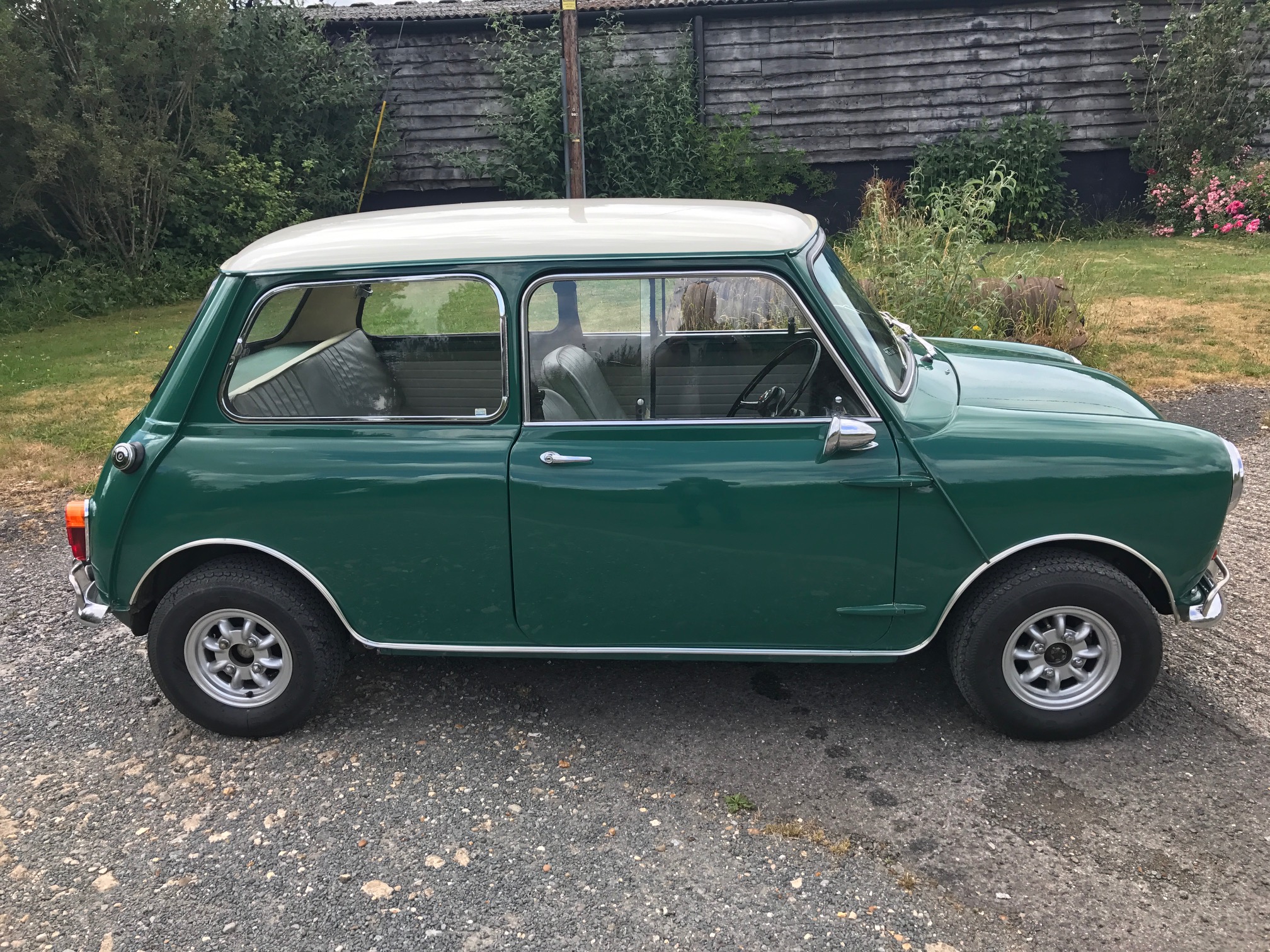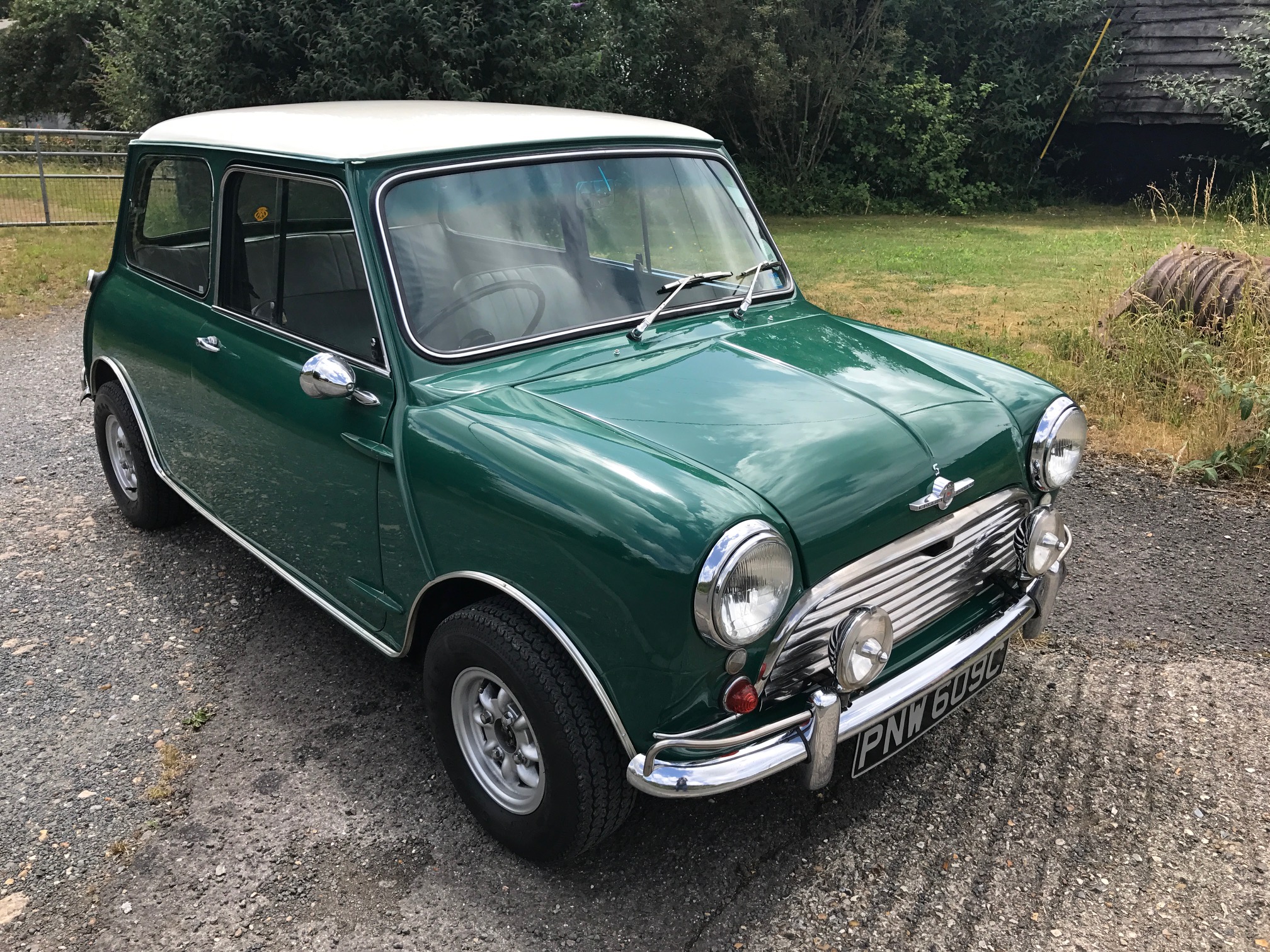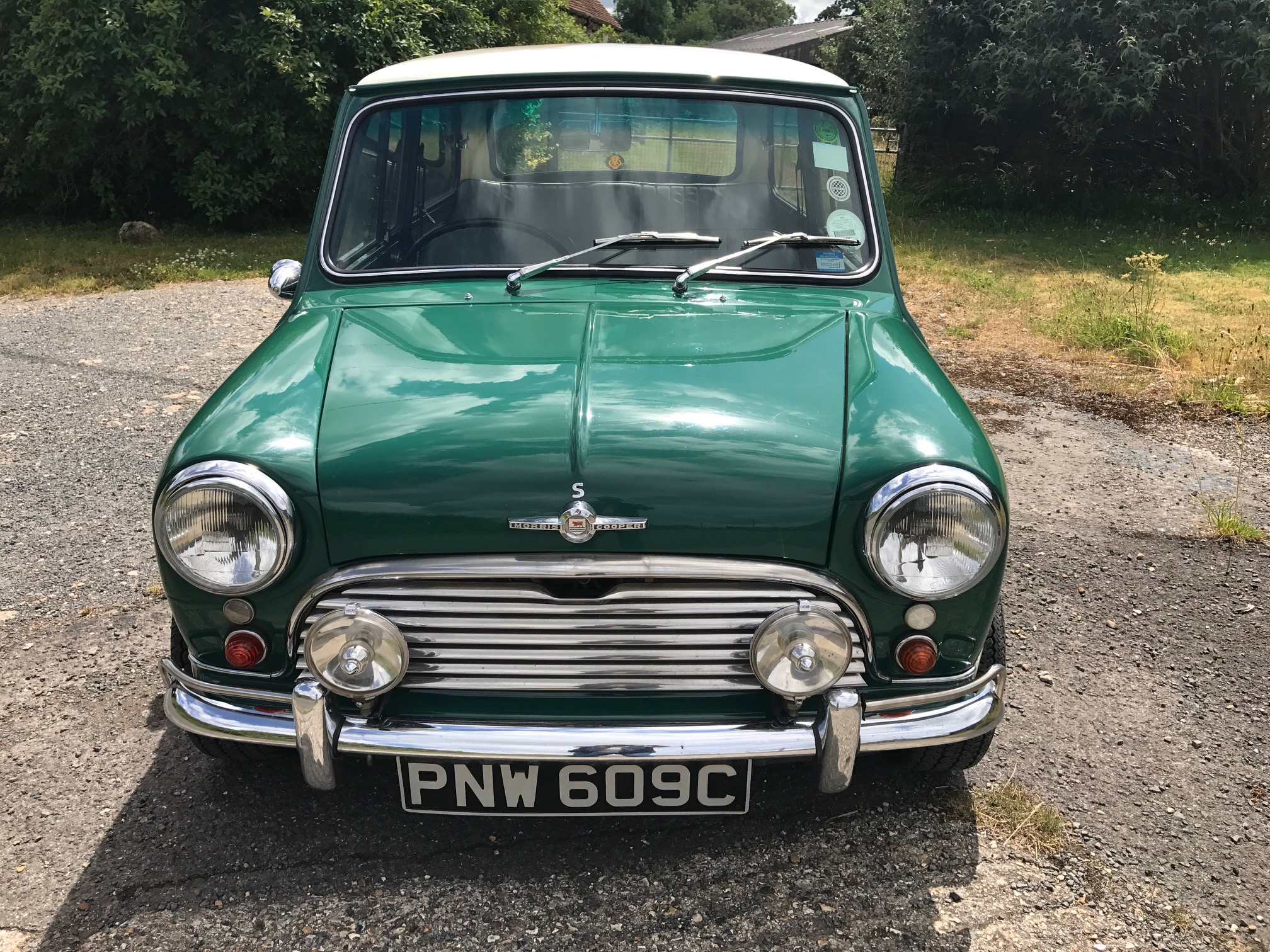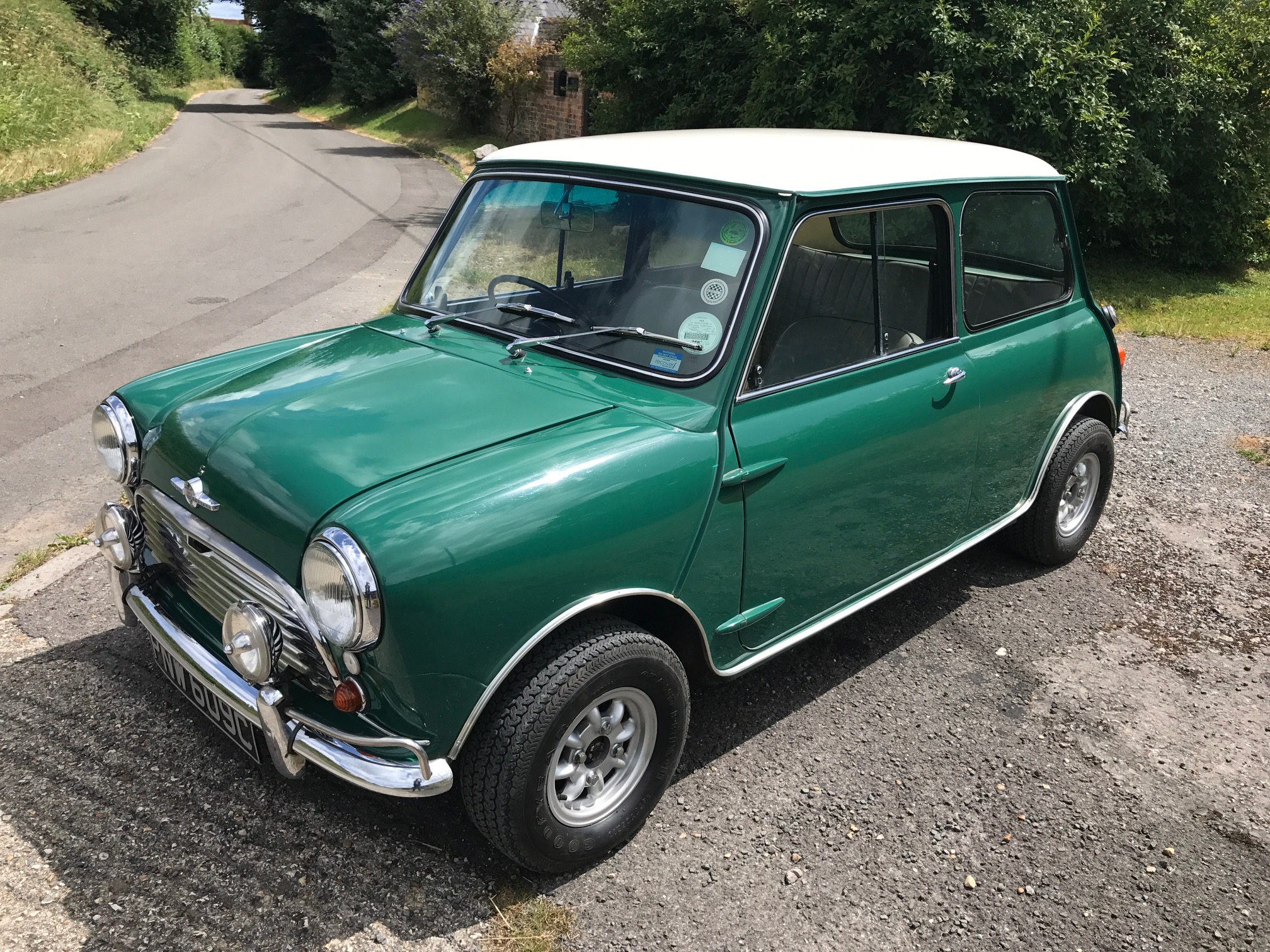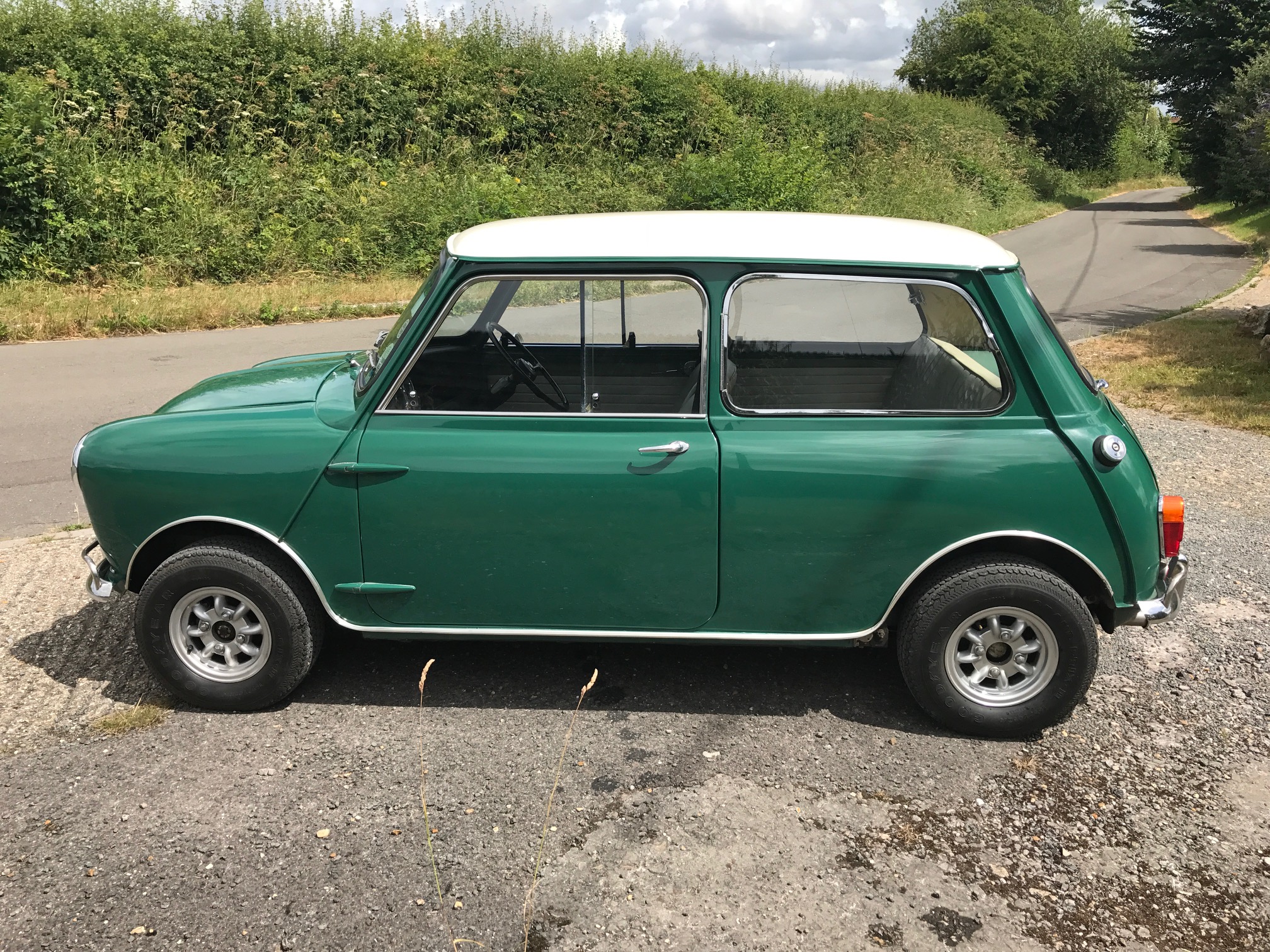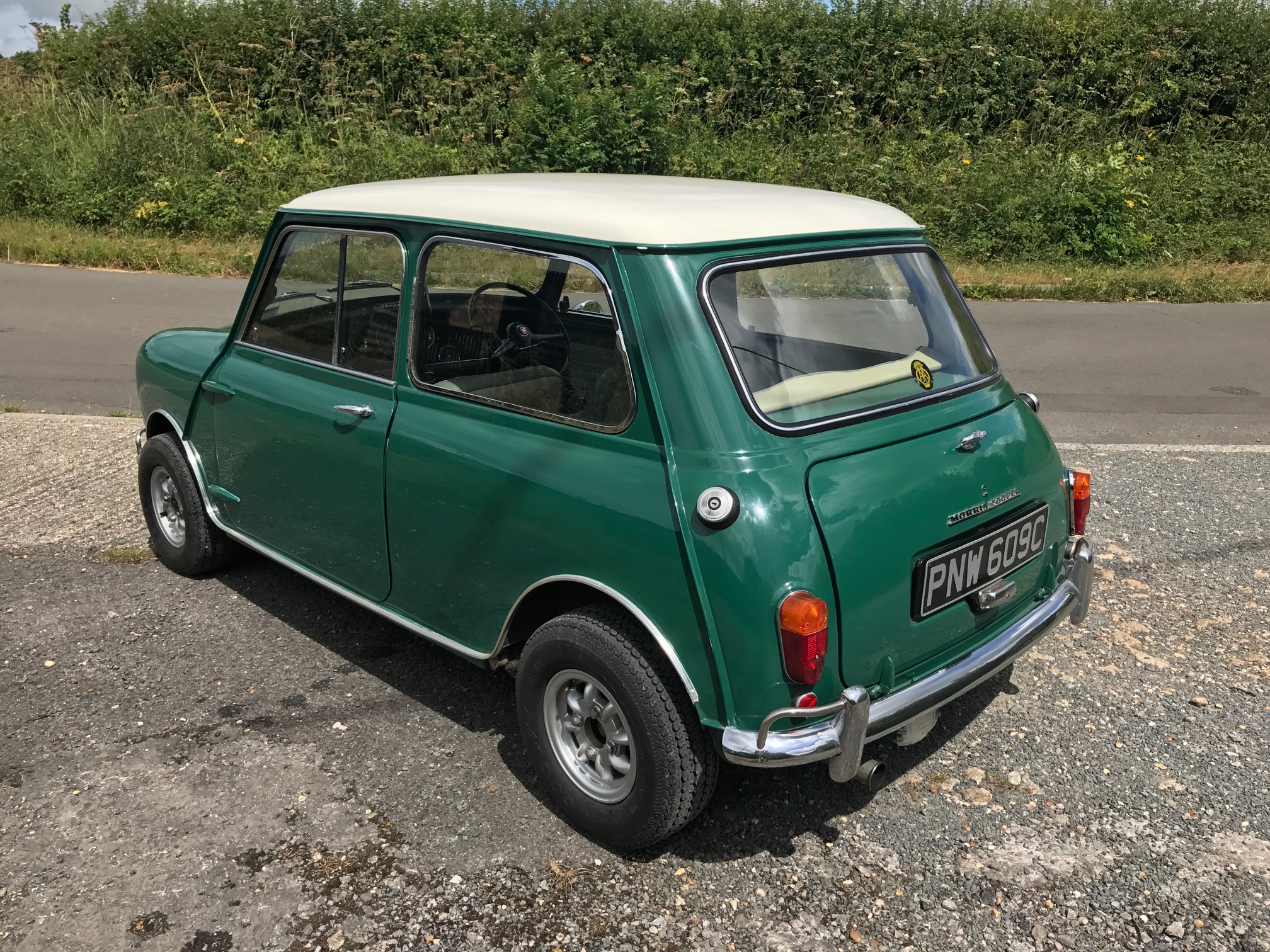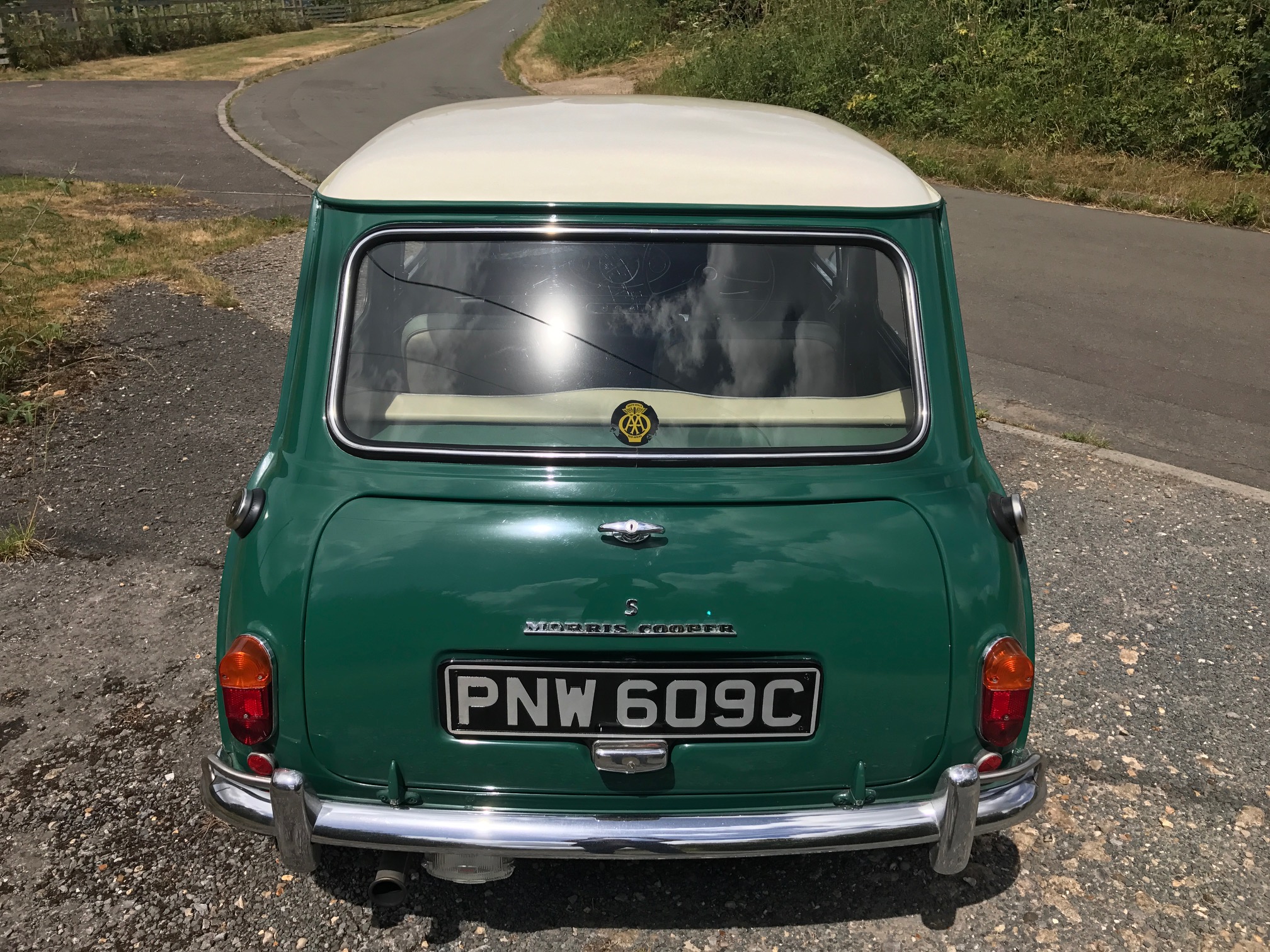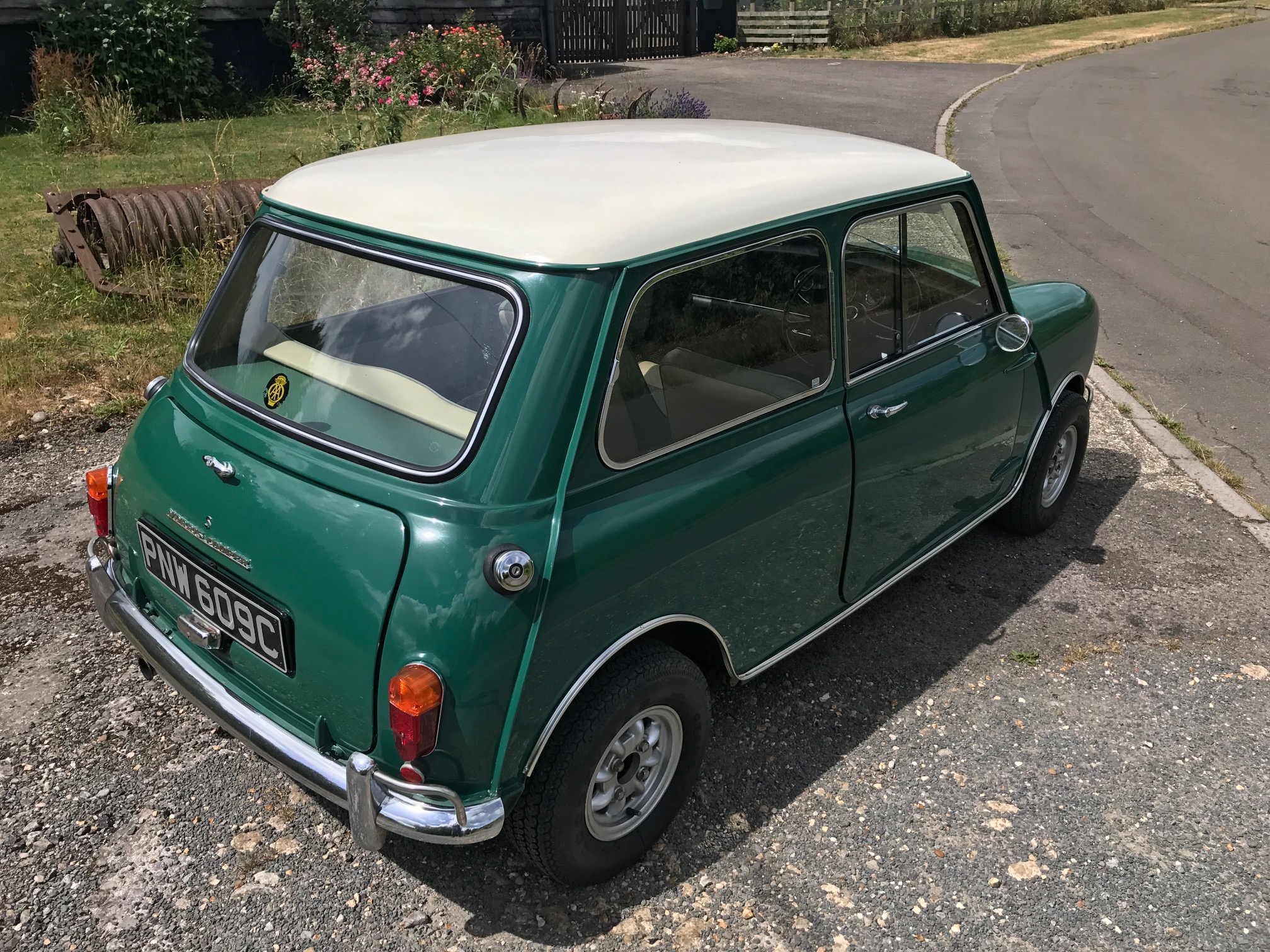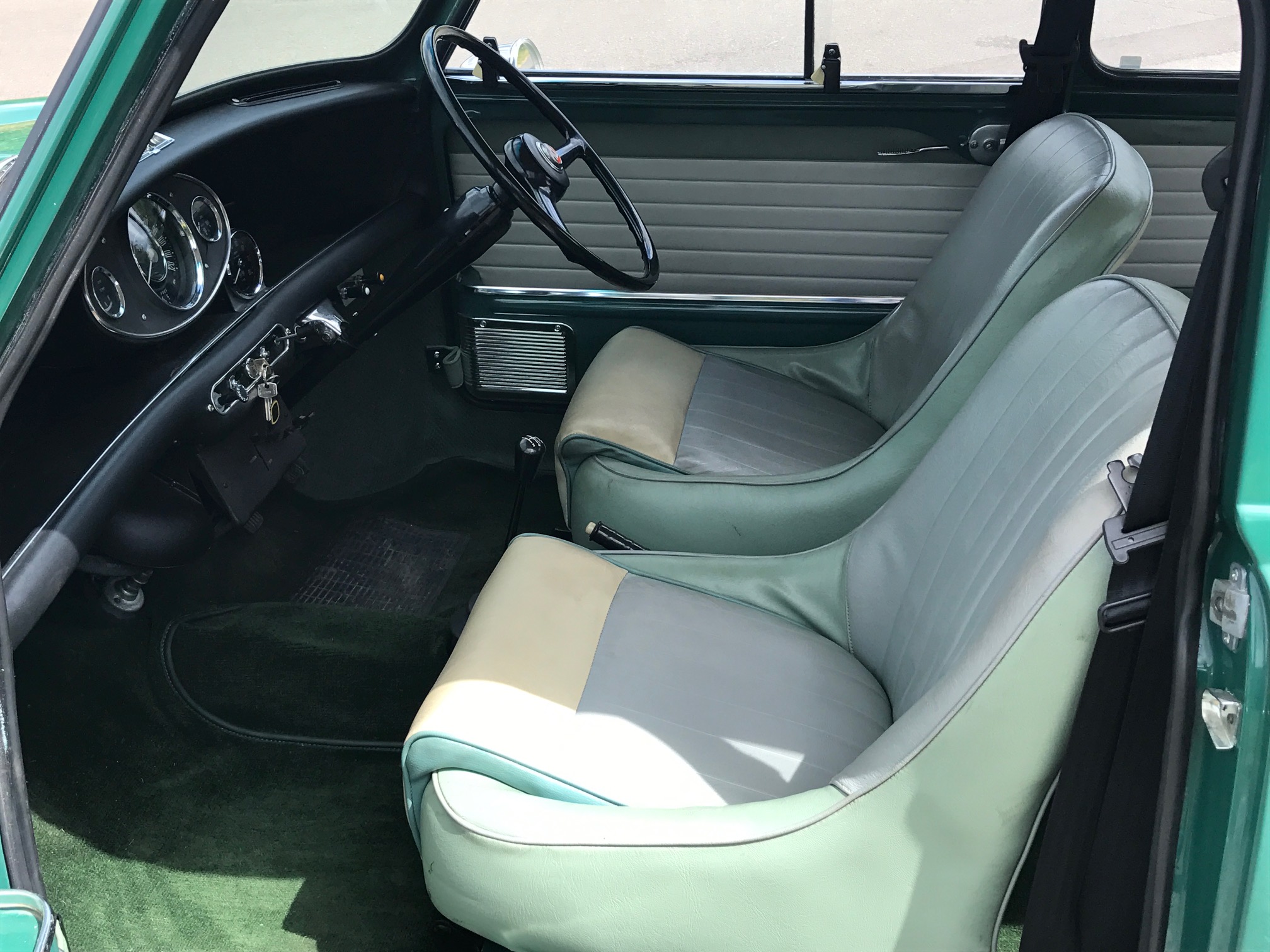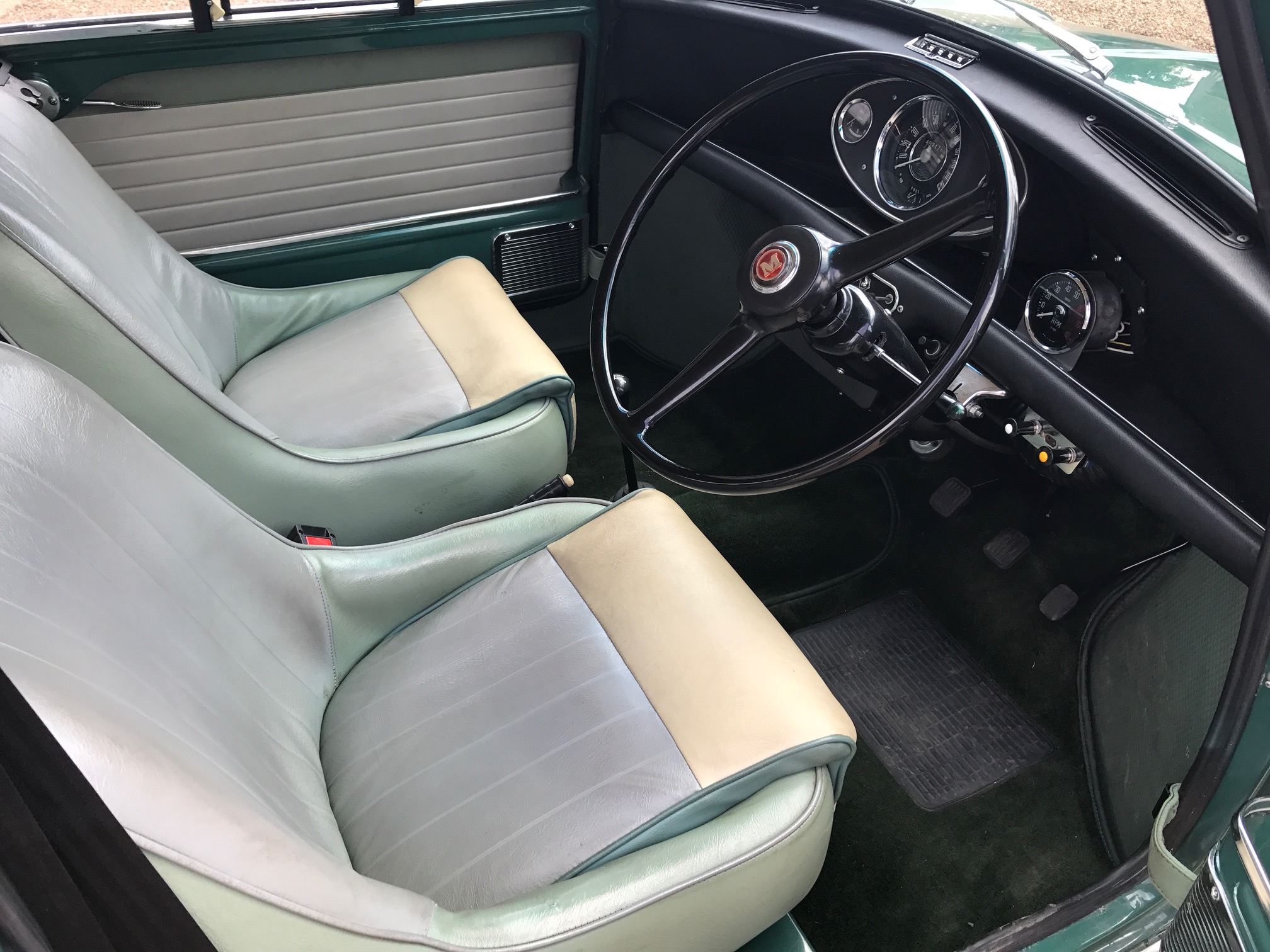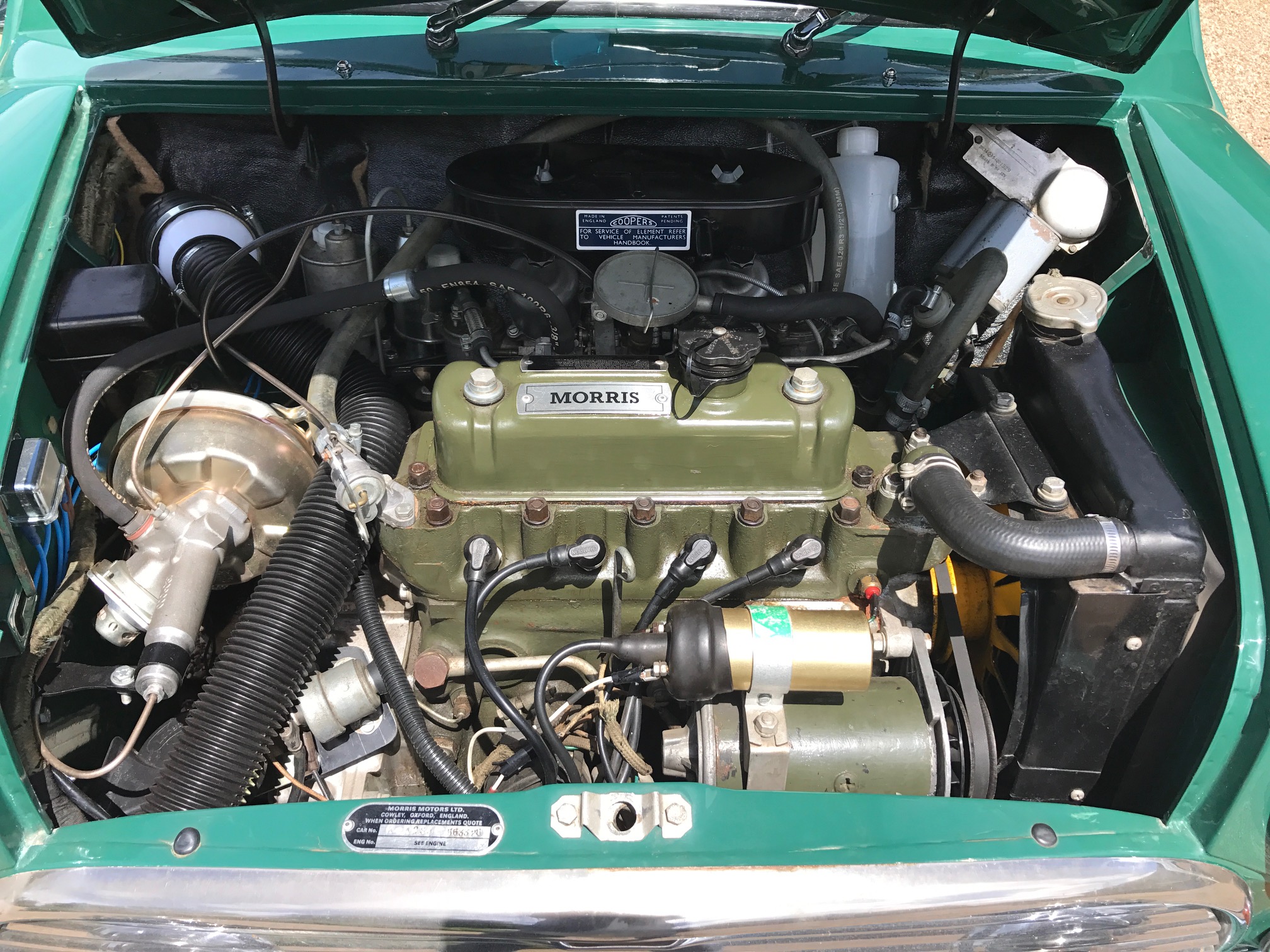 This little car was dispatched as a complete knock down vehicle to South Africa on the 28th May 1964.
It was first registered in 1965 to its first keeper who had the car up to 2013 when it came into this country.
We have all its original paperwork and original key fob. Nearly 50 years of ownership by the original owner.
Its a fully matching numbered car with its original rare Cooper s South African bucket seats. We also have its original gold wheels.There were only 263 units sold in South Africa during a 12 month production run, 152 Austin and 111 Morris versions.
Its in superb condition throughout and drives exactly how it should …,
1071 Cooper s minis are very rare and this has just the perfect history to make this car a very viable proposition.
The colour is Palm green which is slightly darker than Almond Green.
The car has been featured in Issue number 530 of the Classic Cars magazine.
49800 miles